Specialty:
Dental Radiography
Modalities: Plain Film X-ray
The Imaging Directorate have dedicated and fully equipped dental rooms whereby panoramic and cephalometric techniques may be undertaken using plain film radiography to demonstrate dentomaxillofacial anatomy. Referrals for dental imaging may originate from a number of internal and external sources including the Emergency Department, Ears Nose & Throat (ENT), Rheumatology, Dental Surgeries and General Practitioners.
Orthopantomogram (OPG)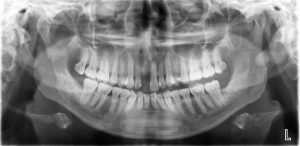 In panoramic imaging an orthopantomogram (OPG) is obtained to demonstrate a continuous view of the upper and lower jaw, teeth, gums and temporomandibular joints in order to identify impacted teeth, eruption of permanent teeth, jaw fractures or dislocations, tumors, cysts, dental caries etc.
Where trauma is sustained to the mandible an OPG may be accompanied by a posterior-anterior (PA) and lateral obliques of the mandible.
Cephalometric Imaging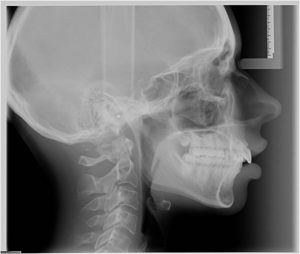 In cephalometric imaging a cephalostat is obtained to demonstrate facial bones and base of skull where the soft tissues of the face are specially enhanced in order to determine the changes to a patient's profile when orthodontic therapy may be indicated. These are primarily used for surgical planning, orthodontics, implant placement and TMJs.