Specialty:
Breast Imaging
Modalities: Ultrasound, Plain Film X-ray, Mammography, Magnetic Resonance Imaging (MRI)
Radiologists: Michael Siafakas, Dr Amar Shimal, Dr Nadya Polunin, Dr Maria Carrillo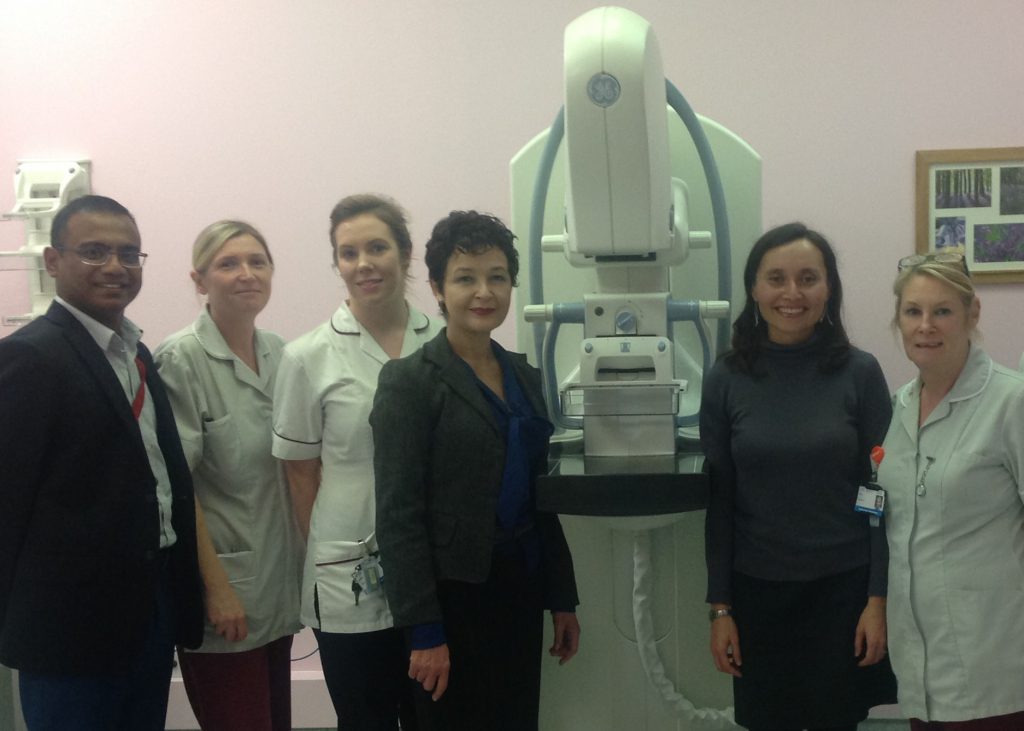 Modalities used include Digital mammography, ultrasound and MRI. Examinations performed include mammography, ultrasound and biopsy procedures (ultrasound and stereotactic). Also CT scans, MRI scans for staging and nuclear medicine.
Imaging input into 3 breast clinics a week – Tuesday am, Thursday am and pm at Solihull. Radiologists input into Tuesday am Wednesday pm and Friday am at Good Hope.
Clinical MDT meeting time
Tuesday 8.30am and Thursday 1pm (SH), Tuesday 1pm and Wednesday 8am at Good Hope.