University Hospitals Birmingham NHS Foundation Trust is one of the largest teaching hospital trusts in England, serving a regional, national, and international population.
Our multiple sites, Birmingham Heartlands Hospital, the Queen Elizabeth Hospital Birmingham, Solihull Hospital and Community Services, Good Hope Hospital in Sutton Coldfield and Birmingham Chest Clinic allow people to be treated as close to home as possible.
We see and treat more than 2.2 million people every year across our sites and our hospitals deliver more babies than anywhere else in Europe.
We are a regional centre for cancer, bone marrow transplants, trauma, renal dialysis, burns and plastics, HIV and AIDS, as well as respiratory conditions like cystic fibrosis; thoracic surgery and have the largest solid organ transplantation programme in Europe.
We provide a series of highly specialist cardiac, liver and neurosurgery services to patients from across the UK.
We are world-renowned for our trauma care and have developed pioneering surgical techniques in the management of ballistic and blast injuries, including bespoke surgical solutions for previously unseen injuries. We are a designated a Level 1 Trauma Centre and host of the UK's only £20m National Institute for Health Research (NIHR) Surgical Reconstruction and Microbiology Research Centre (SRMRC).
We have over 20,000 members of staff and we are committed to investing in their development and their health and wellbeing.
The Imaging Department at Heartlands, Good Hope, Solihull Hospitals provides 24/7 service delivery and has an established track record of service re-design and transformation.  The current focus has seen a financial investment of over £3 million to upgrade and modernise the equipment and facilities at each of the 3 hospital sites.  The Department performs over 580,000 examinations per annum providing a wide range of general and specialised services in support of the clinical units within the Trust. A high proportion of these services are for in-patients of general and specialised directorates with a wide variety of acute medical and surgical conditions.
Design and enabling works have begun on a multi-million Ambulatory Care and Diagnostics (ACAD) centre at Heartlands. The £70m project, due for completion in 2020,  will see the purpose-built centre provide world-class facilities to accommodate interventional radiology together with CT, MRI, ultrasound and plain film facilities.
The Imaging Department is committed to providing opportunities for imaging staff to continue their professional development (CPD) and actively encourages role extension including assistant and advanced practice. The Department strives to provide an appropriate learning environment where each individual is encouraged to achieve their full potential, supporting the delivery of our mission and vision, Pioneering the future of Medical Imaging… an inclusive and progressive diagnostic imaging service delivering excellence for all, now and for generations to come.  Further information may be found under Practice & Education.
Job Opportunities
All of our vacancies are advertised on the NHS Jobs website where you can complete and submit your application form.  Upon an application being submitted the Directorate encourages applicants to arrange an informal site visit.
The Imaging Department continues to support the four tier structure across all sites and actively promotes recruitment and retention through training and development of our employees. To demonstrate this, please see the 'story boards' and 'career timelines' of career progression below:
Work Experience
University Hospitals Birmingham NHS Foundation Trust has a major teaching commitment to Undergraduate and Postgraduate students. The Imaging Department, in conjunction with the entry requirements of Universities and Colleges, offers observational Work Experience placements for students interested in taking on the BSc Hons Diagnostic Radiography degree at University.
Whether you're still at school and thinking about your options, or already working in health, you'll find real-life stories and films of those already working in radiography at HEE Health Careers. In addition The Society and College of Radiographers have developed a website with useful careers information.
We try an accommodate as many students as possible who are interested in taking on Diagnostic Radiography for further learning as well as those who are unsure as to what Radiography is all about and want to learn more.
With the extensive range of imaging modalities and specialities available here at the Trust, it is the ideal place to carry out such a placement in order to secure a place at University for further learning or to learn more about the radiography profession.
For work experience applications: please complete an application form available from the Education Departments website and return by e-mail to: work.experience@heartofengland.nhs.uk or post it back to: Work Experience Department, Education Centre, Solihull Hospital, Lode Lane, Solihull B91 2JL.
An example schedule for our one day imaging observational placement can be found here.
Considering returning to practice?
If you have been out of practice for more than two years you will need to undertake a period of updating your skills and knowledge before you can become re-registered with the HCPC.  If you require a supervised practice placement please submit an expression of interest using the 'contact us' form at the bottom of this webpage.  Further information about HCPC's requirements for returning to practice may be found on their website.
Clinical and Administrative Bank
UHB+ offers the opportunity for administrative & clerical, imaging support workers, radiographers and sonographers to work flexibly across departments.  If you are interested in joining as a member of bank staff within imaging, please email UHBplus@heartofengland.nhs.uk.  Further information may be found here.
Working life improved by package of benefits
Pension: the NHS is one of very few employers still offering a retirement package based on wither your final salary or a percentage of your pay over the whole of your career.
Pay: incremental scales subject to annual appraisal and based on your responsibilities and skills.
Holidays: at least 27 days' holiday a year, rising when employment milestones are reached at 5 years (29 days) and 10 years (33 days).  Holiday minimums excludes Bank Holidays which are given over and above.
Flexible Working: scope for part-time working, job-sharing, term-time working as well as evening and weekend work and career breaks.
Equality & Diversity: we make positive efforts to recruit from many diverse sections of society to ensure all staff are treated fairly.
Health Service Discounts: Great savings at big name brands.
Building Healthier Lives Awards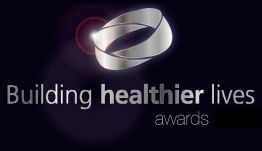 This annual awards ceremony is an event which recognises and rewards staff and volunteers from across the four sites for their outstanding achievements.  All awards are open to staff and the public to nominate and you are encouraged to submit as many nominations forms as you like. You can also submit the same service for more than one award as long as it matches the individual criteria.  Further information may be found on the awards website.
Occupational Health & Wellbeing
It is our belief that a focus on the health promotion agenda, through wellbeing programmes, can deliver a far more productive working environment through:
Higher levels of staff engagement,
Improved morale
Reduced in sickness absenteeism and turnover
Healthier, motivated more active staff
Further information may be found at https://www.heftlivewellworkwell.co.uk/