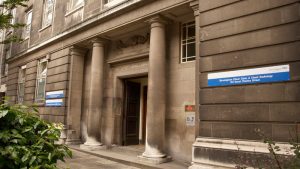 Birmingham Chest Clinic is situated in the very heart of Birmingham city centre, and offers a series of specialist services to patients.
The Clinic provides clinics in a variety of expert disciplines; Birmingham Chest Clinic is easily accessible and enjoys state of the art facilities.
The Radiology Department at Birmingham Chest Clinic has:
A Computerised Radiography Unit
A Mobile x-ray unit
This is a satellite unit that is generally manned with one Radiographer and a clerical officer, operating between 9am – 5pm. TB contact patients are encouraged to attend this site.